Simple Homemade Pleasures to Enhance Your Life and Comfort Your Soul ...simplifying life at home!!
Thursday, June 23, 2016
WOW--THIS WORKS!!
This year after doing a lot of research
I finally figured out a way to heal my dry feet and
cracked
heels.
All it took was two simple things you can find at any discount store.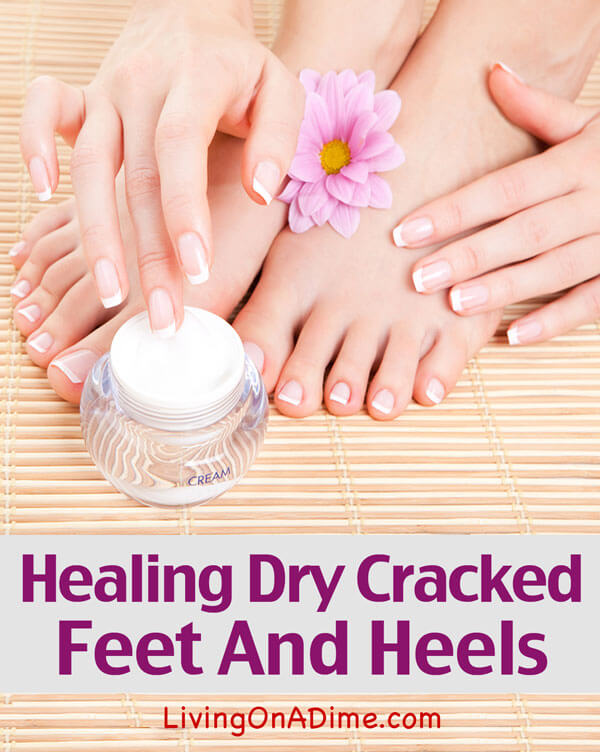 How To Heal Dry Feet And Cracked Heels
2% Salicylic Acid
Gold bond ultimate healing with skin therapy cream
That's it!
The Salicylic Acid is an exfoliant and it helps get rid of the dead skin on your dry feet and cracked heels.
Then the
Gold Bond Ultimate Healing Cream
moisturizes so that the dry skin and cracked heels don't come back. When I tried this the FIRST night I noticed a big difference. My feet aren't horrid by any means but they were dry and and starting to crack and not look so great so I was very happy for this easy treatment.
2% Salicylic Acid is just acne medicine.
You can get it in the pads, cleanser or as a toner. I have used all of them and they all worked great. After I figured this out I was going though e-mail tips and found this tip from one of our faithful readers, Rose, and I wanted to share her tip for helping diabetic feet.
Great ideas from Living On a Dime --
When your kitchen is a mess or is not efficient, it can waste a lot of your time! Here are 11 easy ways to organize your kitchen so you can spend less time!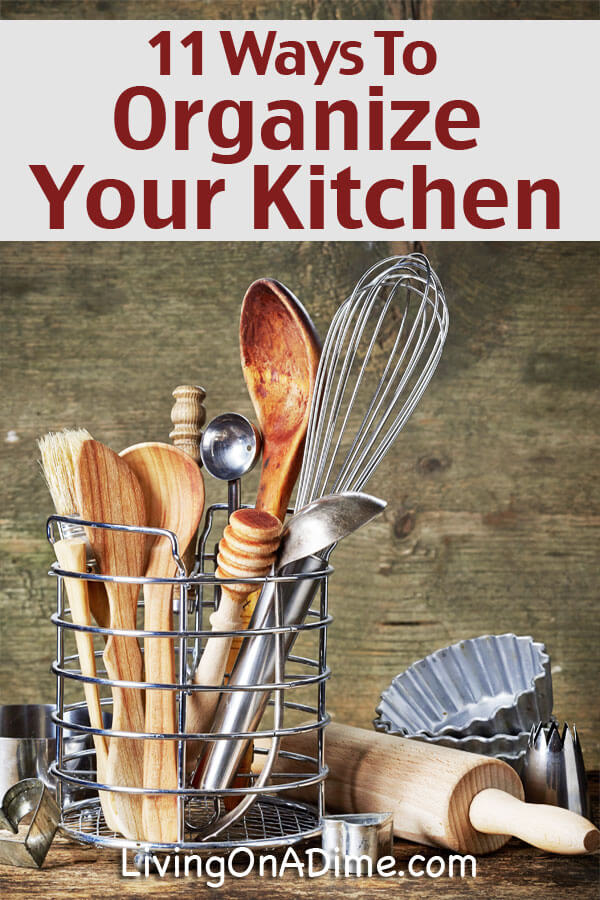 Store empty sandwich and freezer bags in an old Kleenex box.

Store your hand mixer with the beaters in a basket

or wrap cord around the mixer and then put a hook in your cabinet so you can hang the beaters next to it.

Keep more than one container of salt on hand.

I wash and re-fill old spice bottles with salt. I keep one salt shaker on the table, one on the stove, one with my spices and one with my baking supplies. This can save me many steps a day and with Fibromyalgia you need to save all the energy you can!

Place lids for plastic containers in a shoebox and set next to containers.

I use a Velveeta box for smaller lids.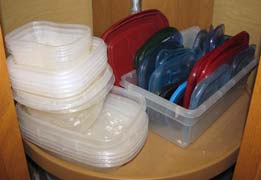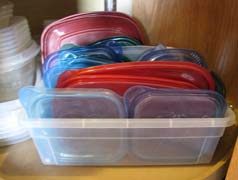 This is all the "plasticware" I have.
I keep just the like items together with the lids right next to them. No, I don't save things like yogurt and sour cream containers (gasp!) but if you do, just do the same thing.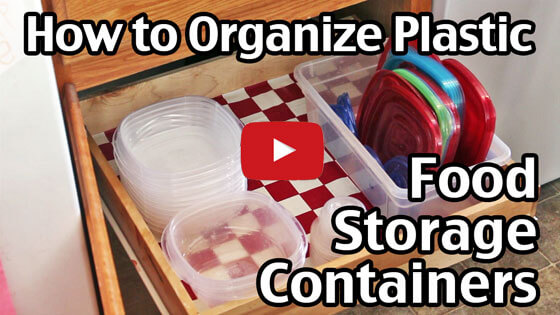 Use a magnetic knife holder to store tools in your kitchen.

I didn't have a space for my magnetic knife holder in my new kitchen so I put it up in my mop closet to hold tools that I use in the house.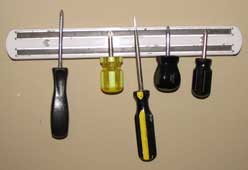 Store measuring cups in your canisters.

We use a 1 cup measuring cup in the flour, and 1/2 or 1/4 cup in the sugar. This saves always on dishes!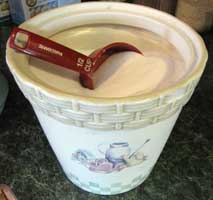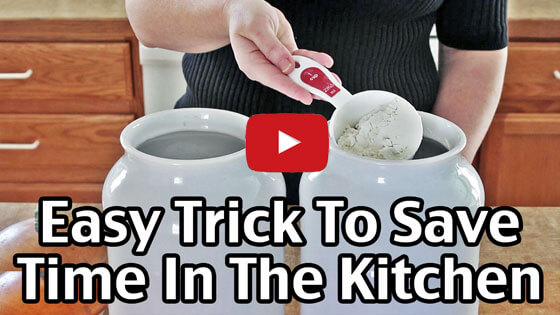 Use a small nail on the inside of a cabinet door

by the stove to hang one or two hot pan holders on.

Always store the things you use most in your cabinets at eye level.

Store like items in the kitchen together.

Keep the bread in a cabinet by toaster, tea bags close to the tea kettle, coffee by the coffee pot, coffee pot by the sink, baking supplies by mixing bowls and mixer, etc.

Store like items in the fridge together.

Keep the things you use together near each other like the mustard, ketchup and mayonnaise or the cheese and lunch meats.

If you are short of storage space and cabinets,

it doesn't hurt to store things like large platters, serving dishes and kitchen gadgets that you only use once in a while in another area of the house.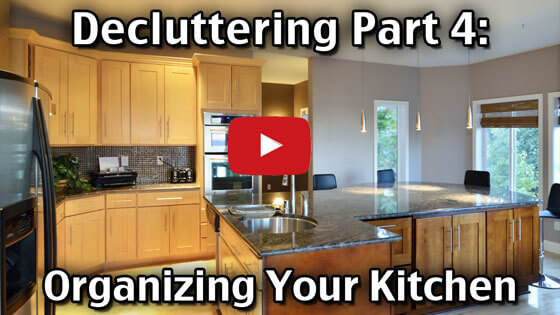 http://www.livingonadime.com/organizing-your-kitchen/