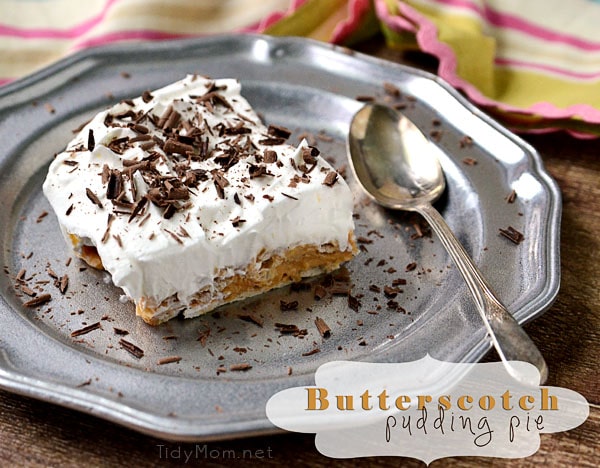 This easy and delicious pudding pie becomes magical when saltine crackers transform into a soft crust.
Ingredients
1 (1.4 oz.) Package Sugar Free Butterscotch Instant Pudding
2 Cups Milk
32 Salted-Top* Saltine Crackers
1 (8 oz.) Container COOL WHIP whipped topping
chocolate shavings for garnish (optional)
Instructions
Whisk instant pudding and milk together and place into the refrigerator 5 minutes.
Place 16 crackers in the bottom of an 9x9 pan.
Pour half of the pudding over crackers, and spread evenly with spoon.
Place remaining 16 crackers over pudding, the pour other half of pudding over crackers and spread evenly with a spoon.
Top with entire container of COOL WHIP.
Cover with plastic wrap and refrigerate for 12-24 hours.
Garnish with chocolate shavings before serving, if desired.
Notes
*you must use salted-top saline crackers. It wont taste the same with unsalted.
We have served this after 12 hours and it's fine, but it's really best after 24 hours.